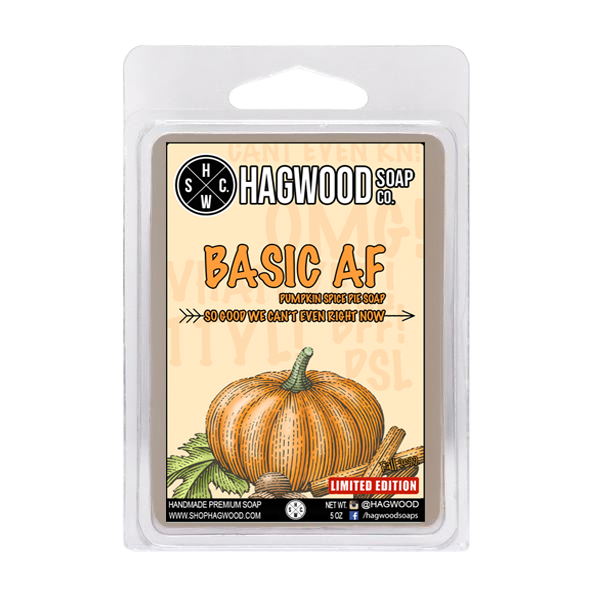 The past years we gave you Pumpkin Spice Latte soaps which brought out the Basic B*tch in everyone it came into contact with. Lots of Flannels, Ugg Boots, Scarfs, and phrases like "OMG!" have occurred after they hit the market.
This year, we're taking it one step more. PUMPKIN... SPICE...... PIE!
That's right, we took your favorite Pumpkin Spice scent, and added a "homemade pie" scent to it. We cannot be held liable for the Basic-ness that will soon to follow once showering in this Fall Inspired goodness.