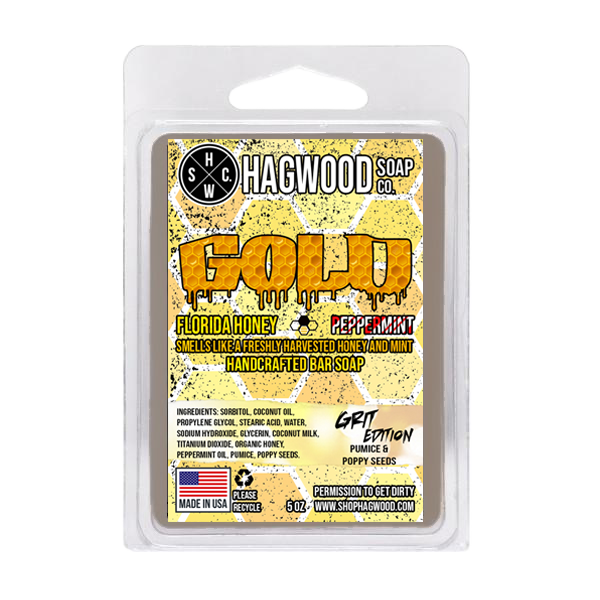 Our Gold GRIT bar features a peppermint honey blend that is designed to help sooth sore muscles, all while scrubbing your skin clean with heavy amounts of Pumice and Poppy Seeds. Let the coolness of the Menthol tingle your skin and ensure that it will be ready for another day of hard work.
*All soaps are individually Handcrafted, weighing approximately 5oz each and come in a 5oz, durable plastic container.
Ingredients: Sodium Cocoate, Propylene Glycol , Sodium Stearate, Glycerin, Cocos Nucifera (Coconut) Fruit Juice, Water, Sorbitol, Titanium Dioxide, Peppermint Essential Oil, Raw Honey, Menthol, Poppy Seeds.